Destination Gothenburg.
Gothenburg is an attractive, multi-faceted cruise destination that is popular for reasons including the pleasant atmosphere in the city, the many restaurants and cafés, and the fact that most things are within walking distance.
Gothenburg is a green city with plenty of parks and avenues to stroll around. The tram is a popular mode of transport among the 570,000 inhabitants. The city centre has a host of opportunities for shopping in both small boutiques and shopping malls. There is also no shortage of cosy cafés in the city centre. Two universities, both located in the city centre, and around 50,000 students in the city bring a lively atmosphere to Gothenburg.
Close to the sea.
Its proximity to the sea makes Gothenburg something absolutely special. The coast and the islands are known for their natural beauty and picturesque homes. Gothenburg is ranked as one of the best places for food in Europe, and the city has a number of restaurants with stars in the Michelin Guide. Expertly prepared fish and shellfish often feature on the menu.
There are several boat lines that take you out into Gothenburg's southern archipelago. You can stop at Styrsö, Donsö and Vrångö to stroll around the car-free islands along charming streets with old wooden houses. There are also bathing spots, cafes and restaurants to explore. Read more here.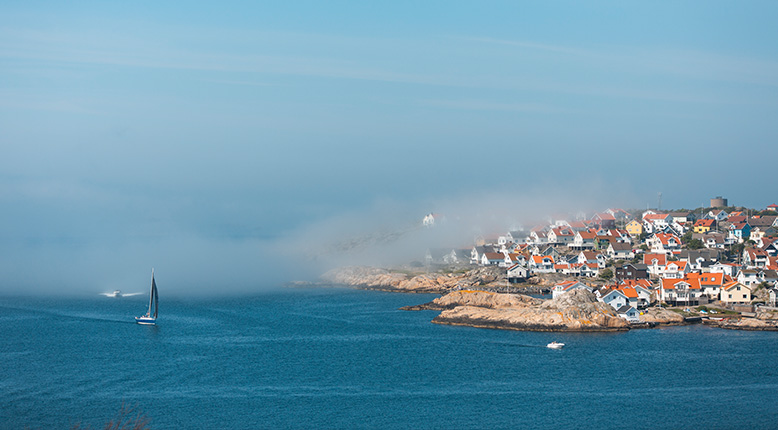 Public transport in Gothenburg.
In Gothenburg, tram, bus and boat are always included, whichever ticket or whichever public transport pass you are travelling with. You can buy all kinds of tickets and passes at Västtrafik's sales spots, recognisable from their blue flags and decals on the façade, or via the Västtrafik To Go app.
Göteborg & Co has collated all the information you need to get around the city. You can find information here about tickets, apps, maps, left luggage facilities and much more to make things easy when you want to get around in Gothenburg. Read more here.